Posted on February 13 2018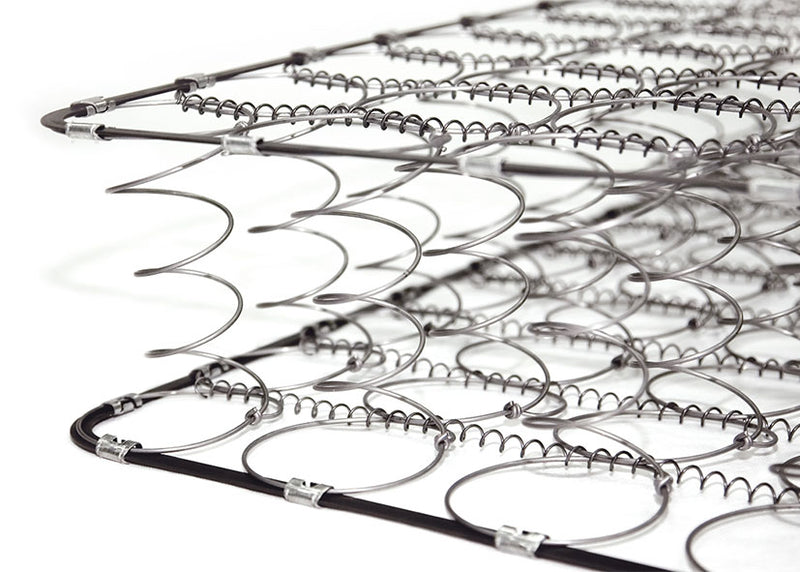 Spring mattresses are the top selling type of mattresses internationally. One of the main reasons for its popularity is that the springs are able to adapt to the body contours as well as maintain proper spinal support when we sleep.
Amongst spring mattresses, there are several types with Pocketed Spring and Bonnell Spring being the most popular.
Individual Pocketed spring:
Did you know that most people move between 3-36 times every night when they sleep. Now, that's lot of potential disturbance if you share a bed.
Individual Pocketed spring mattresses is one of the best type of mattresses to buy …
Individual Pocket spring unit can conform to the contour of your body

one spring doesn't affect the other spring – zero motion transfer
This is because the springs in a pocketed coil system are individually wrapped in fabric encasements and perform independently from one another
That is why it is a popular choice to enjoy a restful, undisturbed sleep. 
Bonnell Spring:
Bonnell Spring is the oldest spring type technology and is currently widely used in the entry-level spring mattresses.
All the individual spring are tied together using spring wire, and the completed structure is reinforced with a strong border wire to retain shape.
As the springs are connected, movement can be felt when one partner moves.
Advantages of Spring Mattresses:
Durability: Spring mattresses when properly constructed can offer the same comfort for many years. Many people will use their mattress for up to 10-15 years with the springs still being able to provide good support..

By design, spring mattress allow better ventilation of our body heat in comparison to foam or memory foam mattresses.
At Sleep Space, we have a large selection of spring mattresses. Select from the our range of pocketed spring and bonnel spring mattresses from leading brands.
Click here for Individual Pocket & Bonnel Spring Mattresses