Posted on October 03 2023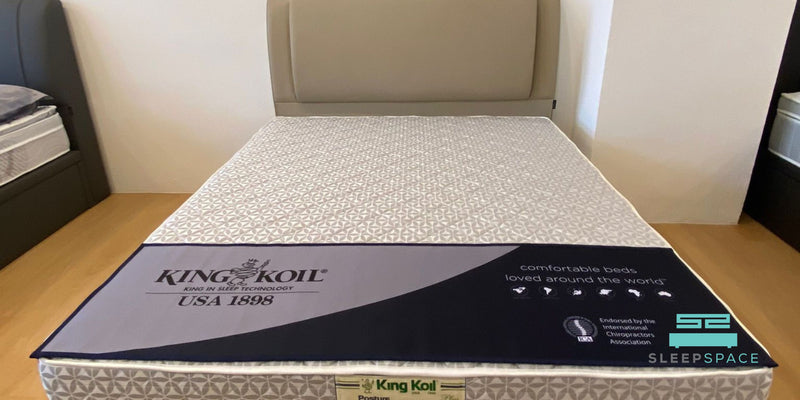 King Coil Mattress Review: Decoding the Luxury of King Koil Mattress
A comfortable and supportive mattress is key to sleep comfortably and wake up refreshed and rested. King Koil has been a well-known brand in the mattress industry since 1898 with a variety of products to choose from depending on your budget and preferences. Let's look at King Koil mattresses reviews so it can help you decide if it is worth the money.
About King Koil Mattresses
King Koil offers a variety of mattress options like the Pocketed Series where coils move independently, seamlessly adjusting to your body's contours while minimizing disturbances. They also have the Spinal Contour series which focuses on the support for your body.
King Koil Mattress Reviews
Slumber Search
According to Slumber Search, King Koil mattresses are well-rated by customers. They mentioned that the mattresses are comfortable and have varied price points.
Sleepopolis
Sleepopolis reviewed the King Koil Luxury Intimate Mattress Collection which includes innerspring, hybrid, and memory foam mattresses. They added that the collection's usage of specialized foams and materials aims to give you with a cool and pleasant sleep by allowing air to circulate throughout the mattress.
Wirecutter
According to Wirecutter, innerspring mattresses like those offered by King Koil can provide good support and pressure relief. However, the quality of the mattress is not solely determined by the number of coils, and cheaper mattresses may have fewer coils and less support.
DFI Beds
DFI Beds reviewed the King Koil mattress and found it to be a good value for the money. They noted that King Koil mattresses are available in a variety of pocket spring counts, allowing clients to easily pick the ideal mattress for their needs and budget. With a gel-infused layer and a box top topper, the Comfort Gel mattress stands out. You can even choose a cushion top and a greater pocket spring count. Because of this variety of possibilities, King Koil mattresses appeal to a wide spectrum of clients.
YouTube
A YouTube video review of the King Koil mattress found it to be a comfortable and supportive option, with good motion isolation and edge support.
Overall, King Koil mattresses are reviewed well by customers because of they offer so many choices that suit the customer's preferences at varied price points. If you are in the market for a new mattress, King Koil is definitely worth considering.
Check out the range of King Koil mattresses at Sleep Space ----> King Koil At Sleep Space