Posted on June 29 2023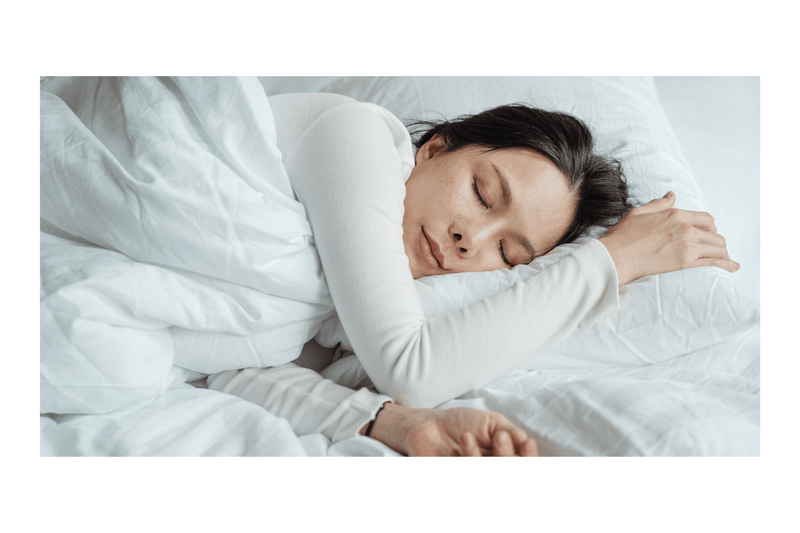 The purchase of a mattress can be difficult for some because it represents a sizeable financial commitment. A mattress is a lifelong commitment since it has the greatest impact on one's daily lifestyle and overall well-being. Trying to narrow down your options by comfort, quality, and cost when there are so many different varieties of mattress might feel like an impossible task. Not to worry, Sleep Space is here to help you find the perfect mattress for your unique needs. Whether you're looking for a pocket spring mattress, dual firmness mattress, a Sinfonia mattress, a cooling mattress, or a kids mattress, we've got you covered!
How Mattresses Enhance Sleep Quality and Well-being
Sleep is crucial to maintaining good health. Mattresses are especially important for kids and teenagers in maintaining correct spinal alignment, which is essential for optimal growth. Finding the best children mattress in Singapore is an important investment to your kid's health and development. Likewise, adults need a mattress that is tailored to their unique requirements, such as proper support for the back, neck, and joints. Selecting the proper mattress is especially important as we become older because it can help relieve pressure points, lessen the likelihood of bedsores, and guarantee a good night's sleep. Regardless of age, getting the best possible mattress can greatly improve sleep quality.
Beyond Physical Comfort: Exploring the Benefits of Mattresses
A mattress maintains the body's natural alignment, reducing the risk of back and neck problems. Problems with our musculoskeletal system can arise alongside the normal ageing process. Older individuals experience decreased flexibility and mobility as the joints wear out. Conditions like arthritis, tendonitis, and spinal misalignment can develop as a result of these bodily changes. Finding the best mattress for children in Singapore can also help your kids have a restful night's sleep by reducing tension in their muscles and alleviating stress and anxiety. If you're looking for a way to regulate your body temperature at night, we can help you choose the best cooling mattress for you. The quality of your productivity, mood, and efficiency can all benefit from this. 
Kids Mattress & Children Mattress: Choosing the Right Mattress for Growing Bodies
We get a lot of queries asking about the best kids mattress in Singapore. Choosing the proper mattress is a great way for parents to show their kids that they deeply care about their health and happiness. Some kids have sensitive respiratory conditions such as asthma. Some also develop allergies caused by dust mites which thrive in mattresses. Those prone to allergies may find relief by switching to a hypoallergenic mattress or one constructed from all-natural materials. Sleep Space offers quality mattresses that have anti-dust mite, anti-bacterial, and anti-fungal properties. Sleep Space carries a wide variety of brands such as Magic Koil Sinfonia Mattress, which is a dual firmness mattress; Medium Soft on one side and Firm on the other side once it is flipped. The Medium Soft side can provide spinal support up to a weight of 50kg.
Specially Designed Mattresses, Exclusive Availability At Sleep Space
Sleep Space can help you find custom sizes for the best mattress for kids in Singapore. We carry the largest range of bed and mattress sizes to accommodate your needs. Whether your child has a bunk bed, pullout bed, and custom kids beds, there is a model here for you. Memory foam mattresses, hybrid mattresses, and orthopaedic mattresses are just some of the alternatives available to our customers. You can choose from top brands such as Magic Koil, King Koil, Slumberland, Maxcoil, Viro and Sleepy Night. Our popular picks for best kids mattress in Singapore include the Viro Night Angel Everlasting Orthopedic Spring Mattress. This mattress is available in both 6 inch and 8 inch thickness options and features an orthopedic spring system, providing stable support to alleviate pressure points. It is designed to promote durability and longevity as it can be flipped. Additionally, it offers protection against dust mites, bacteria, and fungi, making it suitable for individuals with allergies. With a medium firmness level, it strikes a balance between comfort and support. As the one of the best children mattress in Singapore, the Viro Night Angel Everlasting Orthopedic Spring Mattress comes with a 10-year limited warranty for added peace of mind.
The other 2 best selling children or kids mattress at Sleep Space is the Magic Koil Dual Firmness Sinfonia Mattress and the Magic Koil Challenger Mattress. 
Both these models come in 4 inches, 5 inches, 6 inches, 7 inches, 8 inches height in Singapore, UK, Euro, US, Australia & China Sizes.
Stay Cool and Sleep Comfortably with a Glacier Rest Mattress
The hot weather and humidity in Singapore can make it difficult to cool down and feel comfortable, both of which can have a negative effect on sleep quality. Excessive perspiration and restlessness contribute to a poorer sleep quality. A cooling mattress is one that actively dissipates heat from the sleeper, making for a comfortable bedroom experience. The best cooling mattress is made with materials and technologies that allow for improved temperature regulation, such as increased airflow. Sleep Space offers a variety of the finest cooling mattresses available in the market. One of the best cold mattress is the Glacier Rest Mattress with Ice Cool Zocool Fabric. It features an Individual Barrel Shape Pocket Spring System for targeted support. Its top-quality Zocool Quilted Top provides a lasting ice cool feel, while the 2-inch high-density foam plush top adds extra cushioning. With a medium firmness of 6/10 and a height of 10.8 inches, this Magic Koil cooling mattress offers superior comfort and stability. This model's cutting-edge cooling technology with breathable fabrics create a comfortable haven that will leave you feeling refreshed and ready to take on the day.
Choosing the Best Cooling Mattress in Singapore & Discovering the Magic Koil Cold Mattress
It is vital to choose a mattress that has state-of-the-art cooling technology, such as the Magic Koil Cold Mattress with Glacier Rest Ice Cool Zocool Fabric. This mattress is cool to the touch by conducting heat away from the body and wicking away moisture. You should also think about the degree of firmness that best suits your preferences, as some cooling mattresses come in a range of firmness options. If you suffer from allergies or sensitivities, it is also necessary to evaluate any specialised requirements, such as a hypoallergenic or anti-dust mite mattress. The Magic Koil cooling mattress is one of the best cooling mattress in Singapore. It is also suitable for kids, making it one of the best mattress for kids in Singapore. It balances comfort, style, and utility to provide a cool sensation that is fantastic for every lifestyle. 
Purchasing Glacier Rest Mattress & Other Mattresses: Availability, Delivery, & Customer Care
Other than scouring the internet for the best cold mattress in Singapore, you can visit the Sleep Space Experience Studio, our exclusive showroom for mattress & beds. We are located at 37 Lorong 23 Geylang, #04-06, Singapore 388371. Yu Li Industrial Building.
You can also shop from the comfort of your own home. Our official website is www.sleepspace.com.sg, an online retail shop that specializes in high-quality beds and mattresses. The intuitive online store provides in-depth descriptions of products, feedback from previous buyers, and advice from industry professionals so that shoppers may make educated purchases. Sleep Space is proud to provide excellent customer service, making it easy to buy mattresses and beds online and delivering them quickly and reliably anywhere in Singapore.
Making Informed Choices: The Key to Better Sleep and Wiser Purchases
The best mattress for children in singapore, best cold mattress, and other adult and children mattress sizes are available for viewing and purchase at Sleep Space's online shop and brick and mortar store. Parents can make an educated decision about their children's mattresses as well as have a firm grasp on the specific requirements such as comfort, support, and safety. This guide also emphasises the significance of selecting a cooling mattress, which aids in temperature management and improves the quality of sleep. Parents may help their children have a good night's sleep by selecting a mattress with the correct qualities, such as hypoallergenic materials and the right level of firmness. We also offer a free mattress consultation where our experienced staff can provide personalised recommendations and expert advice.
Let Sleep Space be your guide to achieving a restful night's sleep. Explore a wide range of sleep solutions and expert advice to enhance your sleep experience and wake up refreshed. Contact us at +65 66777645 or support@sleepspace.com.sg so we can assist you.