Posted on November 03 2023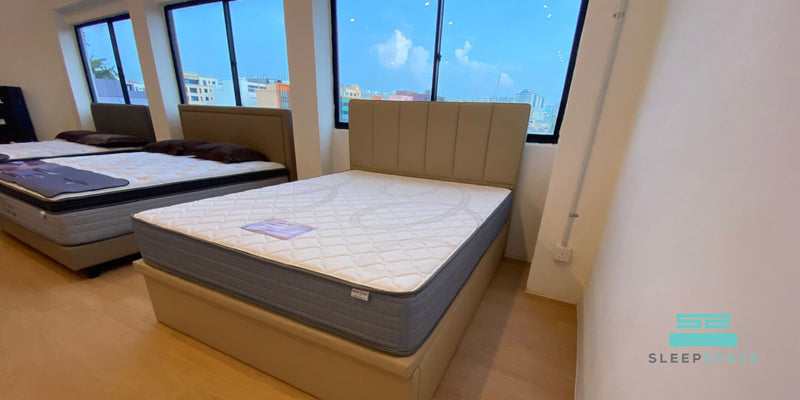 Sleep Like Royalty: Exploring a Top Mattress Shop in Singapore
If you find yourself struggling with an old, uncomfortable mattress, consider upgrading your sleep experience without the royal hype. Enter Sleep Space Singapore, a hidden gem in the heart of this vibrant city-state, offering top-quality mattresses and a commitment to genuine sleep comfort.
At Sleep Space, the mattress shopping experience is refreshingly straightforward. The ambiance is calm, and the staff, more sleep consultants than salespeople, prioritize assisting you in finding the perfect mattress tailored to your specific needs.
What makes Sleep Space unique is their dedication to personalized service. Recognizing that everyone has a unique sleep style, they aim to provide the ideal mattress, whether you prefer a plush, cozy surface or a firm, supportive one.
Quality takes precedence at Sleep Space Singapore. Their mattresses, sourced from reputable brands, boast premium materials and innovative technology for a restful night's sleep. With options like latex, memory foam, and pocketed spring, they cater to various sleep preferences, ensuring the ultimate support and comfort.
Forget the extravagant claims; Sleep Space Singapore provides a royal treatment by delivering and setting up your new mattress in your room. Their commitment to top-notch products and personalized service guarantees a regal sleep experience.
Bid farewell to restless nights by visiting Sleep Space today. Discover a mattress that suits your needs and embark on a journey to dreamland, where comfort and tranquility reign supreme.
Sleep Space Experience Studio 
Yu Li Industrial Building 
37 Lorong 23 Geylang 
#04-06
Singapore 388371