Posted on October 06 2023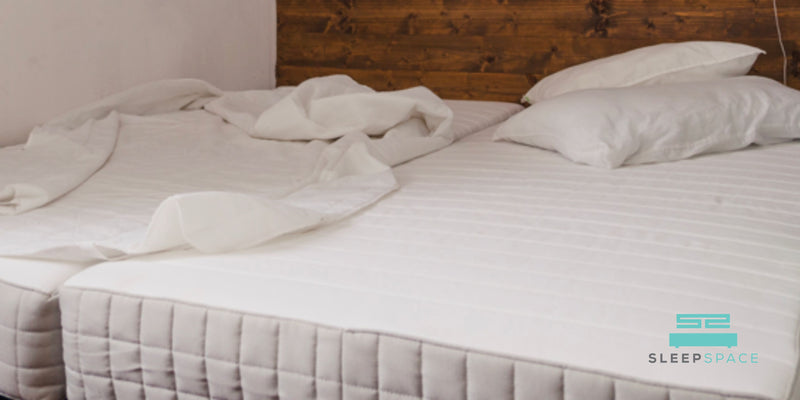 Customised Mattress Size in Singapore: Tailoring Your Sleep Experience
One size surely does not fit all when it comes to getting the ideal night's rest. Let's look into customised mattress sizes. It's not surprising that residents of a city known for its diverse community and individual tastes are seeking ways to customise their sleep experience. In this article, we will delve into customised mattresses and uncover why those who prioritize a restful night's sleep are gravitating towards them more and more.
The Need for Customisation
Singaporeans have always been known for their penchant for customisation. From made-to-order hawker dishes to tailored clothing, the desire for things to be just right is deeply ingrained in the culture. So, why should sleep be any different? Traditional mattress sizes, like single, queen, and king, may not always fit the bill for everyone. Tall individuals might find their feet hanging off the edge, while petite sleepers could feel swallowed up in a larger bed.
The Perfect Fit
Finding the perfect fit of mattress has been a problem for a long time. Good thing that customisation is available. By tailoring the mattress dimensions to your specific needs, you can say goodbye to uncomfortable nights and hello to a restful sleep. Imagine a mattress that's just the right length for your frame or one that perfectly fits the dimensions of your bedroom.
The Price Tag
Customisation comes at a price, and customised size mattresses are generally more expensive than standard ones. However, many would contend that the expenditure is worthwhile to achieve the best fit for their body or room size.
Sleep Space Singapore Experience Studio
Sleep Space Singapore is the leading mattress store that offers customised mattress sizes. Sleep Space Singapore offers an extensive range of mattresses, all available in customised sizes, making Sleep Space Singapore the top choice for anyone looking for a non standard mattress size. 
Sleep Space Experience Studio:
Yu Li Industrial Building
37 Lorong 23 Geylang, #04-06
Singapore 388371 
Tel: 66777645