Posted on November 03 2023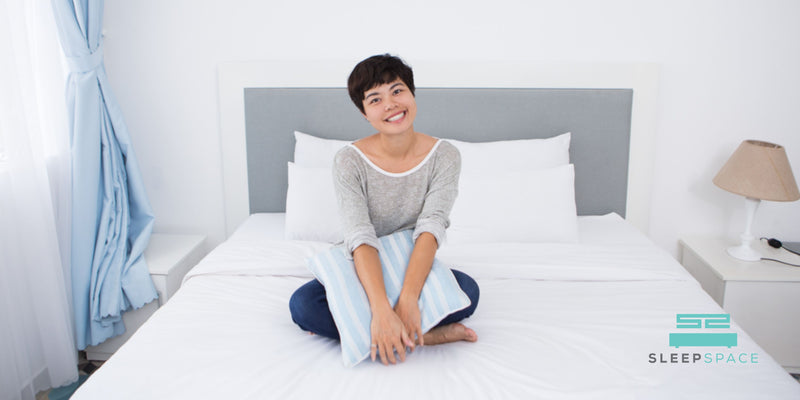 Bed & Mattress Sizes In the US vs Singapore
Bed Dimensions in the US: A Comparison with Singapore Standards
The right bed could mean all the difference in the world when it comes to getting a good night's sleep. In the U. S., there are many bed shapes and dimensions and hence a perfect one will fit into any individual's preference of sleep and his or her room space. But how do those measurements compare to beds in Singapore? Let's find out.
The US Perspective
In the U.S., beds come in a bunch of sizes, but the most common are Twin, Full, Queen, King and California King. Twin beds, which measure 96 x 190 cm, are usually found in kids' rooms or dorms since the are small. Full-size beds (aka double beds) are 134 x 190 cm and work for one person or two if they're snuggled up. Queen-size beds are the most popular for couples - they measure 152 x 203 cm and give more room to stretch out. You'll usually find them in master bedrooms. Finally, the king-size bed reigns supreme, measuring a luxurious 193 x 203 cm. This spacious option is ideal for those who value their sleep real estate. For those who are tall, the California King at 183 x 213cm can make the difference of not sleeping with the feet hanging off the bed.
The Singapore Perspective
Now, let's hop over to Singapore, a city-state known for its efficient use of space. In Singapore, bed dimensions are tailored to fit the unique challenges of urban living. The most common bed sizes are Single, Super Single, Queen and King. The Single bed, at 91 x 190 cm, is the equivalent of the US twin bed, ideal for kids or smaller rooms.
The super single, measuring 107 x 190cm, offers a bit more width while maintaining a compact length. It's a popular choice for growing children and single adults. The queen-size bed in Singapore mirrors the US queen, at 152 x 190 cm, offering couples a comfortable sleep space without overwhelming smaller bedrooms.
Finally, the king-sized bed in Singapore is slightly smaller than the one in the United States, measuring 182 x 190cm. Despite this, it still gives ample space for people who need to make the most of the little country's restricted territory.
Comparing the Two
When you take a look at bed sizes in the United States and Singapore, it's clear that the U.S. offers bigger sized beds. Meanwhile, Singapore takes a smart approach to cozy comfort, making the most of its limited space.
In a spacious American bedroom, a king-size bed can offer unparalleled luxury. In a compact Singaporean apartment, a queen or king-size bed may feel a bit cozier and more practical.
Customization and Trends
One fascinating aspect of both US and Singaporean bed markets is the trend toward customization. A lot of furniture stores in both nations give you the opportunity to customize the size and design of your bed to fit your exact needs. This shows that having a customized, cozy and fashionable bedroom is really important.
Bed size decision relies on the space that one occupies, what one finds most comfortable, and a person's perception of his or her bedroom's appearance. Whether you go for the roomy appeal of a U.S. king-size bed or the space-efficient charm of a Singaporean queen-size bed, the ultimate aim remains unchanged: the next day wake up fully refreshed and with a peaceful night's sleep.
Sleep Space
At Sleep Space Singapore, we offer the largest range of International mattress sizes. Besides the regular Singapore size, many of our customers approach us for  US size bed and mattresses. 
Come by our Experience Studio to try for yourself our range of Singapore and US size mattresses. 
Sleep Space Experience Studio 
Yu Li Industrial Building 
37 Lorong 23 Geylang
#04-06
Singapore 388371